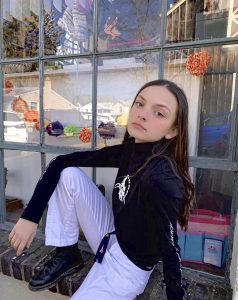 Sophia Zalipsky is an accredited and award-winning SAG-AFTRA actress, model, singer, dancer, musician and athlete from Huntingdon Valley, Pennsylvania. Sophia appeared in her very first commercial at the age of 5 for the American sports channel, Big Ten Network as part of a princess party scene. She was then booked for a series of principal spots for 'Build-A-Bear, Inc.' (including their widely viewed UK holiday release) and for the local Fred Beans Automobile Franchise. Sophia also appeared in commercial spots for Philips LED, FiLIP Technologies, Benetton, PALCS, Crayola Experience and Steak-Umm. Sophia's print work includes Benetton, Philips, Natesto, Big City Kids Magazine, as well as, various promotional spots associated with the above cited commercial work and several of the below mentioned film productions.
As an aspiring child actress, Sophia was fortunate enough to land both leading and supporting roles in several remarkable student films out of Temple University (PA) & NYU Tisch (NY). These projects not only boasted professional quality work, but also addressed very painful, highly complex and controversial topics. At a tender age, Sophia was able to portray these victim-characters with intricate sensitivity and an extraordinary range of emotions. In Steven DiPrisco's short 'Touch,' Sophia portrayed a 6 year-old victim of the silent abuse of her father. At age 7, Sophia was cast to play a mute who was physically and emotionally abused by her alcoholic and drug-addicted mother in Casey Bader's short 'Elba's Finest.' Bader, who now works as the executive producer for Alec Baldwin's El Dorado Pictures, had recommended young Sophia to his fellow students at NYU Tisch. Through Bader, Sophia met director and producer Adam Meeks who cast Sophia in his award-winning short 'Wildfire.' As part of the 2016 Wasserman Awards Series, Sophia won Best Supporting Actress for her role as Esther – a child torn between the genuine love of her religious fanatic father and the courageous, practical love of her mother whose instinct was to run away from the wildfires and dangers set to plague their polygamist community.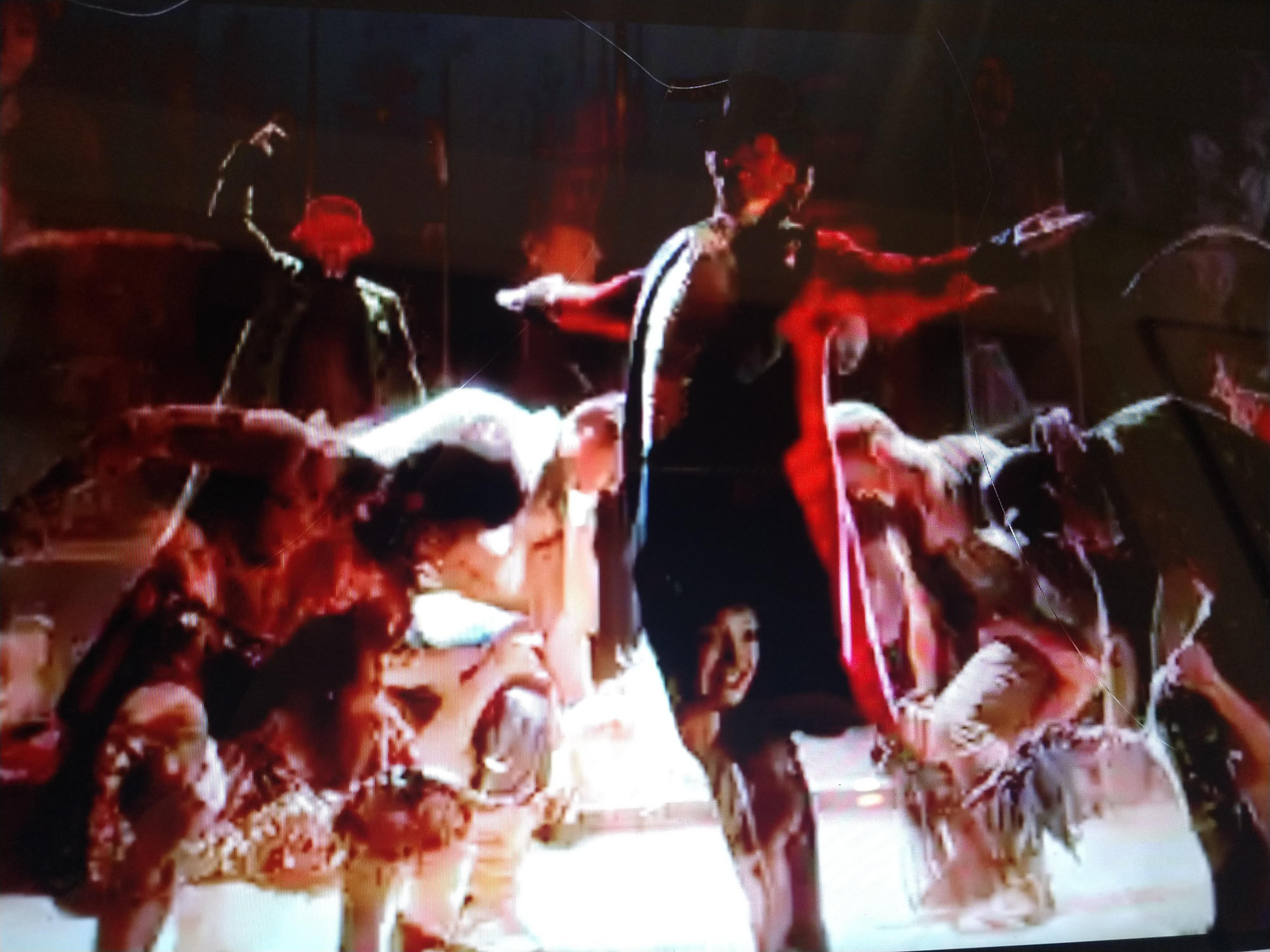 With a few shorts under her belt, Sophia moved forward to full-length feature films and industry-produced television shows in genres ranging from comedy and drama, to musical and suspense. The personal highlight of Sophia's film history to-date is her featured spot in 'The Greatest Showman' with Hugh Jackman. Sophia and her younger sister, Melania were cast as middle class Barnum children. The sisters were featured in the, now famous "Come Alive" scene of this best-selling musical sensation of our time. Other film credits include: 'How to Get Girls,' 'Above the Shadows,' 'The King of Staten Island' and 'Finding Ohana.' Among Sophia's TV credits: 'WHYY I Like This Book,' 'Divorce,' 'New Amsterdam,' 'Law & Order SVU,' 'Ramy,' 'Orange is the New Black,' 'The Blacklist,' 'The Undoing,' and 'On the Rocks.'
Musical Theatre and Live Events are also strongholds for Sophia. Through opportunities set by casting director, Kristine Lewis of the Theatre Arts Center (Doylestown, PA) Sophia took part in several theatrical productions at the Bristol Riverside Theatre: 'Rugrats Jr.,' 'Cinderella Jr.,' 'Annie Jr.,' 'Honk Jr.' and 'My Son Pinocchio Jr.' In 2014, Sophia was cast in the Walnut Street Theatre's production of 'Mary Poppins' as part of the children's ensemble. Her run at the Walnut Street Theatre that season provided the opportunity to partake in several 'Live Events' including: The Annual Dunkin' Donuts Thanksgiving Parade in Philadelphia, the Rittenhouse Square Christmas Tree Lighting Celebration and The CBS Philly Toys for Tots Holiday Charity Drive.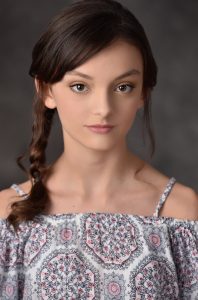 As a singer and musician, Sophia enjoys playing the piano, the violin and singing at various exhibitions, community sponsored events and charity concerts. Sophia especially enjoys performing for the ill, elderly and homebound. She, along with sisters Melania and Victoria, (aka 'The Zalipsky Sisters') has performed at CHOP, St. Joseph's Manor, Southampton Estates and The Deer Meadows Rehabilitation & Retirement Community. In 2019, Sophia auditioned and was selected to take part in the PMEA Songfest as part of Murray Avenue Middle School. She has won several awards and earned recognition for her piano and violin performances. The highlight of Sophia's musical career however, took place in May 2019 when she placed 1st in the Crescendo's "Little Mozarts International Music Competition 2019." This placement offered her the opportunity to showcase her piece, "A Melancholy Night" at Carnegie Hall in NYC.
Sophia's dance experience includes ballet, pointe, theatrical, jazz, tap, hip-hop and Eastern European folk. More recently, her training and live performances have been with ballet, theatrical and Eastern European folk productions. She performed in various settings including a spot in the 'Nutcracker' with the Moscow Ballet during their stop in Philadelphia. Sophia also performed with The Voloshky School of Ukrainian Dance during 'National Heritage Day' sponsored by the NJ Devils, as well as, the 'National Heritage Day' sponsored by the Philadelphia 76ers.
In 2018, Sophia was approached by a coach at Murray Avenue Middle School, during an athletics class and asked to try out for the track team. Sophia gladly accepted the challenge. That spring she began formal training as an athlete and was a high performing member of the Murray Avenue School Track Team. Her performance that season captured the attention of the Lower Moreland High School coach who invited her to try out for the team. Sophia was accepted as part of the Lower Moreland High School Cross Country Team, the Indoor Track Team and the Outdoor Track Team. As a freshman, she was already placing to compete at the Varsity level. In September 2019, Sophia placed in the top 14 at the Belmont Plateau Cross Country Competition earning her team a medal. In January 2020, Sophia's relay team beat their high school team's record for the season in the "4 by 200M Relay" at an Indoor Track Meet at Lehigh University (PA). Sophia's strongholds are the 5K, the 800M, the 400M and the '4 by 200M relays.'
Despite her many achievements, Sophia remains a very grounded and unpretentious teen-actress. She is easy to work with, follows directions naturally very well and remains professional on set at all times. Sophia blends easily with fellow actors of any age, background or experience level. She is able to improvise and adjust well to the fast-paced, ever-changing and demanding schedule of the entertainment industry.
People Who Helped To Launch Sophia's Career
Film director and executive producer at El Dorado Pictures, Casey Bader, as well as, film director and writer, Adam Meeks.

A Special 'Thank You' to Rick Springfield
Sophia's love for and commitment to the entertainment industry was ignited by several encounters with 80's heartthrob, Rick Springfield. At the age of 5, Sophia met Rick Springfield at a book-signing event in New Jersey. Springfield asked if Sophia would be coming to the show later that evening and promised that he would look for her. True to his word, Springfield found Sophia in the audience and invited her to participate in an impromptu singing and dancing routine during his highly revered, "Don't Talk to Strangers" rendition. Read More >